Sichuan green pepper is also called "majiao".
The flavor of the pepper is full and the degree of numbness is very large. Is to make hot pot base, home cooking, to fishy flavor and good seasoning. We are the direct supplier of Sichuan blue pepper base, the factory is responsible for the initial processing or deep processing, and we are shipped directly from the factory at wholesale prices.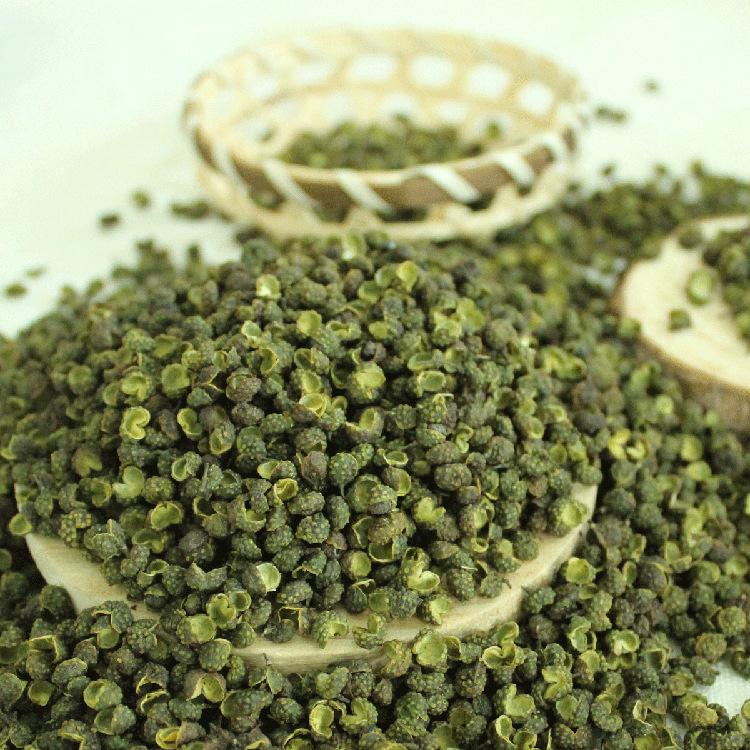 New Arrival Top Quality China Sichuan Green Pepper Natural food szechuan Green peppercorns Spicy seasoning green prickly ash
Supply OEM sichuan green sichuan pepper
Superior quality green sichuan pepper, natural green color;
Numbing flavor, used to hot pot cooking, different kinds of soup, etc.
Our company has professional equipment and technical personnel, strictly quality controlling and managing system. We provide our own brand products. If you have your own brand, we accept OEM.

We are looking forward to cooperating with you. If you are interested in any of our product, please feel free to contact us.
1. Advanced processing equipment, strictly quality controlling and managing system;
2. Select high quality raw materials, unique formula, safe and delicious, wide use, convenient to use;
3. Before bulk order, free samples can be provided for quality and taste test. Your small and mixed orders are welcome;
4. OEM service is available for customers;
5. Backed by Xiaolongkan supply chain, we can offer competitive price and short delivery time;