Weifang Manna Foods Co.,Ltd(Manna food for short),We wholesale spices worldwide. Main products are Sichuan pepper,green sichuan pepper,Red Sichuan peppercorns,Szechuan pepper; dried chili, Chili powder, Chili crushed, Chili ring/circle and White pepper granular, White pepper powder and White pepper crushed. Our own spices factory, according to customers need to process all kinds of spices.Mainly exported to the United States, Japan, Canada, Europe, Middle East, Taiwan and other countries and regions.
We are a professional manufacturer and exporter of processing and selling all kinds of sichuan pepper, chili pepper, pepper and other spices, compound seasonings, dehydrated vegetable products, etc.
Registered with the industrial and commercial department in 2006, the company is a general taxpayer enterprise. It has a Chinese domestic brand: "XIANGXINYUAN", self operated import and export operation right, customs registration, food production license certification, FDA certification and HACCP international quality system certification. It can independently handle import and export commodity inspection and quarantine.
The processing workshops of the company are designed in accordance with the requirements of the customs and the market supervision and Administration Bureau. Most of the processing equipment is made of stainless materials. The main equipment includes: special powder beaters for various seasonings, pepper powder processing equipment, metal detectors, strong demagnetizer, pepper cleaner, color sorter, vacuum packaging equipment, automatic filling equipment, stainless steel drying equipment, dry cleaning machine, etc. Sophisticated equipment provides a reliable guarantee for processing high quality!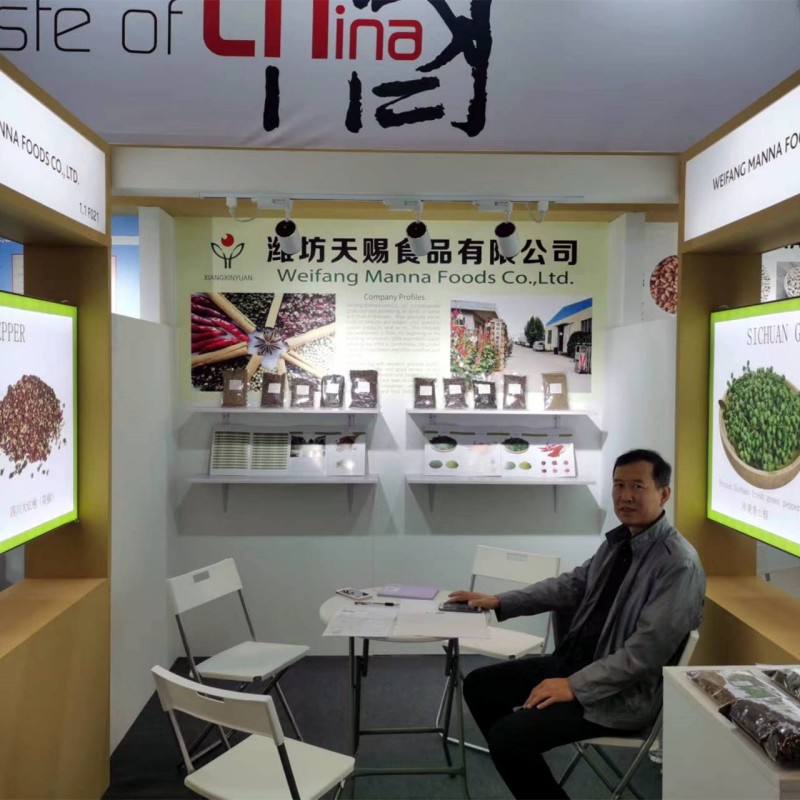 We are present at the fair in France