Sichuan pepper is picked manually
When the mature period of Sichuan pepper comes, we will organize workers to continue picking. Because our Sichuan pepper tree grows in the mountains, isolated from the world, and rarely comes into contact with pollution sources. Our workers are experienced and use traditional picking tools. Finally, they gather together and transport them down the mountain.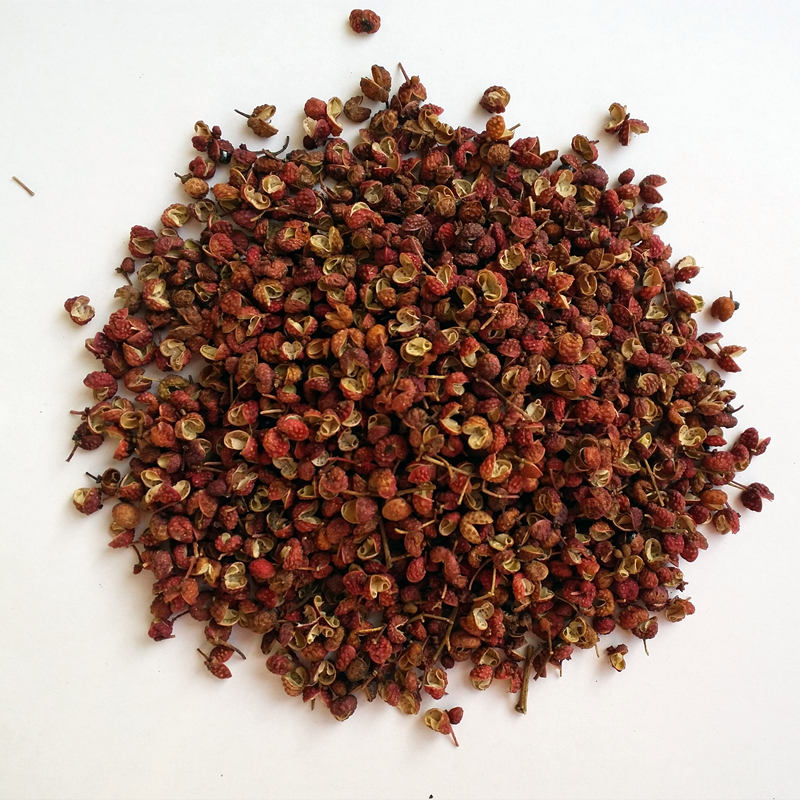 Natural air drying Sichuan pepper has better color
Many Sichuan pepper suppliers adopt the drying method in order to dry Sichuan pepper as soon as possible. Although it can also achieve the purpose of drying Sichuan pepper, it will lose a certain degree of nutrients. Some colors will also be affected. We use the natural and natural drying method, and the red color is more natural and pure. It can also try to avoid the loss of nutrients.
The branches, leaves and seeds of Zanthoxylum bungeanum are easier to fall off after drying. This can better process Sichuan pepper corns.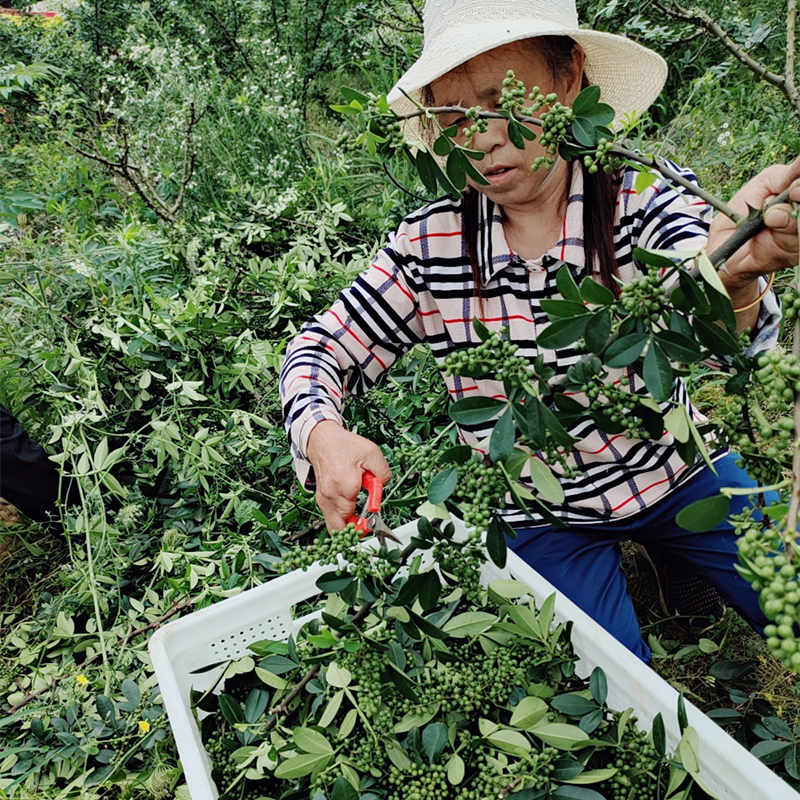 Sichuan pepper is far away from pollution sources
When we invested in Sichuan pepper base, we chose the land with relatively fertile soil and far away in the mountains. Sichuan pepper with special temperament can be grown in a suitable climate in Sichuan. In order to meet the standards for exported food, our environment is in a primitive state. Sichuan pepper is also picked manually. Natural air drying and closed transportation. The original pollution source of the whole link.
In the later stage, the customized processing of products shall be carried out according to the specifications.
Sophisticated pepper processing equipment is also the best quality of Sichuan pepper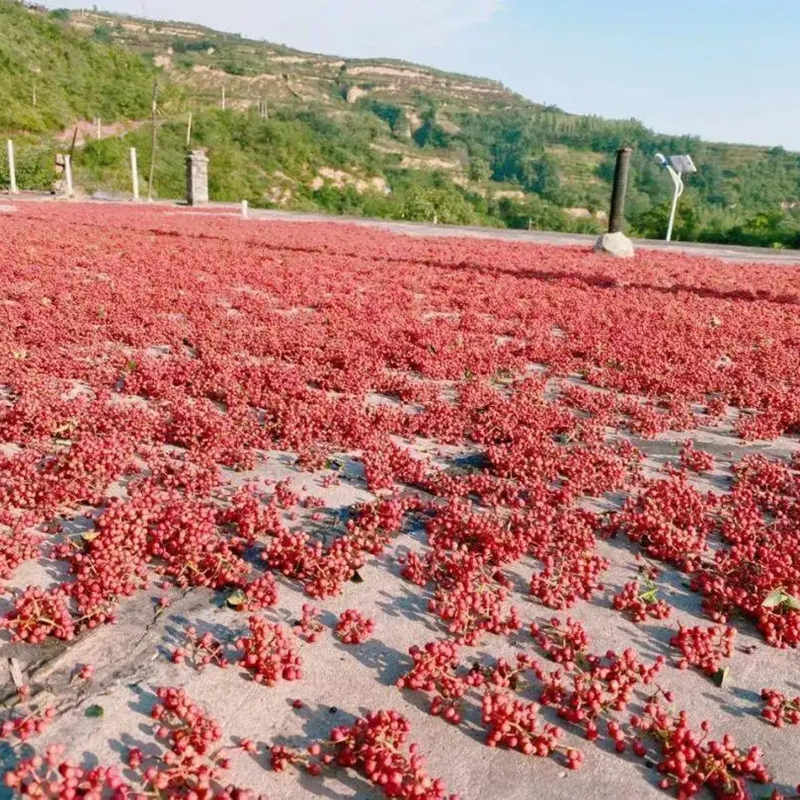 Red sichuan pepper Grade C parameter
| | |
| --- | --- |
| Product name | Red sichuan pepper Grade C |
| Country of origin | China |
| Shape | Full |
| Process | Dry |
| Features | The particles are full, the color is red, the fragrance is rich, the fragrant hemp is rich |
| Edible scene | Make stir-fried vegetables, braised vegetables, barbecue, kimchi, side dishes, etc. |
| Effect | Increase appetite, remove meat smell, dehumidify |
| item | value |
| Variety | Zanthoxylum Bungeanum |
| Product Type | Spices |
| Style | Dried |
| Processing Type | Raw |
| Shape | Granule |
| Place of Origin | China |
| Shelf Life | 2 years |
| Brand Name | Manna foods |
| Model Number | C grade |
| Type | Chilli & Pepper |
| Product Name | Red Zanthoxylum Bungeanum |
| Colour | Red Colour |
| Taste | Spicy |
| Packing | Customers' Requirements |
| Grade | Food Grade |
| Quality | High Qulaity |
| Storage | Dried Place |
| MOQ | 100Kg |
| Application | Food Cooking |
| Sample | Freely Offered |