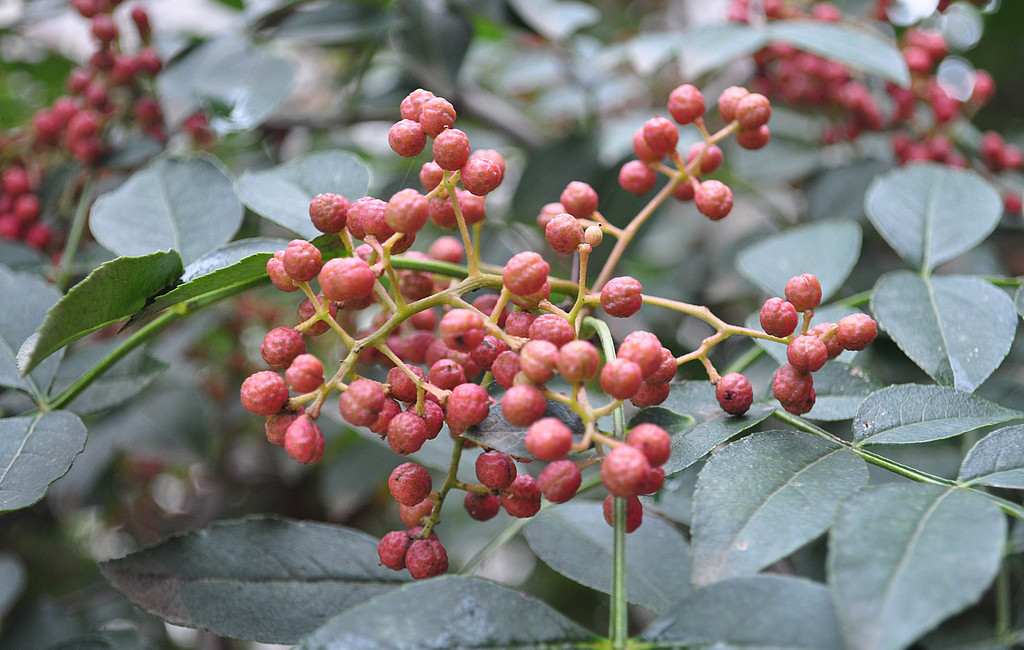 Chinese Prickly Ash
Rutaceae plant shrubs or small trees mature dry peel peppers, usually around the beginning of autumn mature. Produced in Sichuan, Shaanxi, Henan, Hebei, Shanxi, Yunnan and other provinces, Sichuan production of good quality, Hebei, Shanxi yield is high.
Pepper spices is unique to China, ranked seasoning "Sanxiang" first. Whether braised, stewed dishes, Sichuan pickles, fish, poultry and other dishes Yangniu can use it, can also be ground into a coarse powder and salt and mix of salt and pepper for dipping food. Two pepper and pepper into large step for good seasoning sauce, but also oil, the oil rate above 25%.
Pepper oil has a strong flavor, is a good cooking oil. Production of hemp and spicy pepper flavor, aroma fry until overflow. Both alone in cooking, such as pepper noodles; also be formulated with other ingredients into a condiment, highly versatile, the effect is very good, such as spiced noodles, flower salt and pepper, onion salt and pepper and so on.
Nutritional value
Pepper
fragrance, fishy odor may be in addition to a variety of meat, can stimulate saliva production, increased appetite;
Studies have found that pepper can make blood vessels to dilate, which can play a role in lowering blood pressure;
Take pepper water repel parasites.