There are many varieties of Schezwan peppercorn, the main varieties are: Zhenglu peppercorn, also known as "South Road peppercorn", is rich in Hanyuan, Xichang, Mianning County, Jinyang County, Yanyuan County, etc. in China. Both green pepper and red pepper are planted in Mianning County.
Schezwan peppercorn is an important condiment in cooking. It is mainly used for cooking meat in India. It is also often used as fried pretzel peanuts, pretzel beans, and Chinese pretzel. In addition, it is also a common raw material for making other condiments.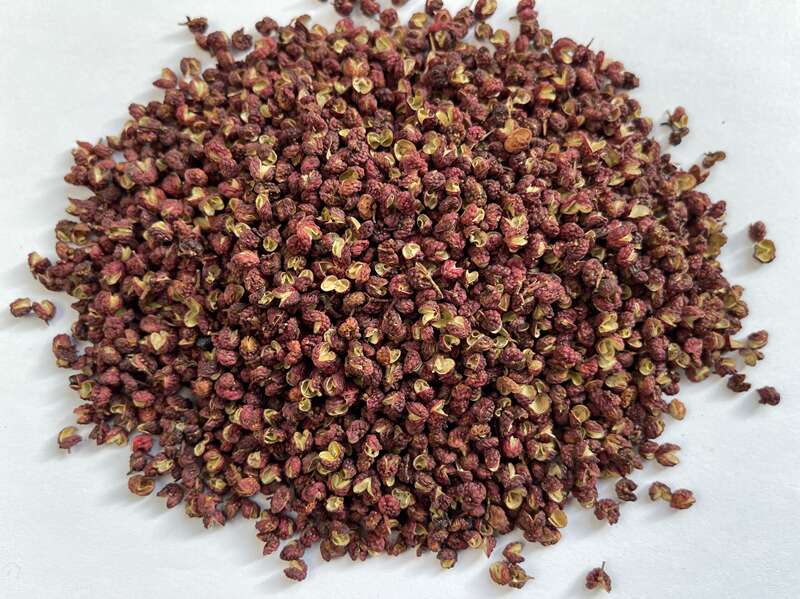 Schezwan peppercorn details
| | |
| --- | --- |
| Material | 100% Schezwan peppercorn Spice Material |
| Color | Natural Red |
| Odor | Aromatic |
| Taste | Spicy&Herbal |
| OEM/ODM | Customers' design is highly welcome |
| Quality | High quality Material |
| Application | For condiment, cooking, Medicine and wholesale |
| Product Warranty | 36Months |
Application Of The Schezwan peppercorn:
1. Dried Red Schezwan peppercorn can dilate blood vessels, accelerate blood flow and reduce blood pressure.
2.Dried Red Schezwan peppercorn has anesthetic effect on the local area, and the ingredients that inhibit local inflammation.
3. The fragrant smell of Dried Red Schezwan peppercorn can remove the fishy smell of all kinds of meat and increase appetite.
4. Dried Red Schezwan peppercorn is used as traditional Chinese medicine, which has the effects of warming the middle and promoting Qi,expelling cold, relieving pain and killing insects.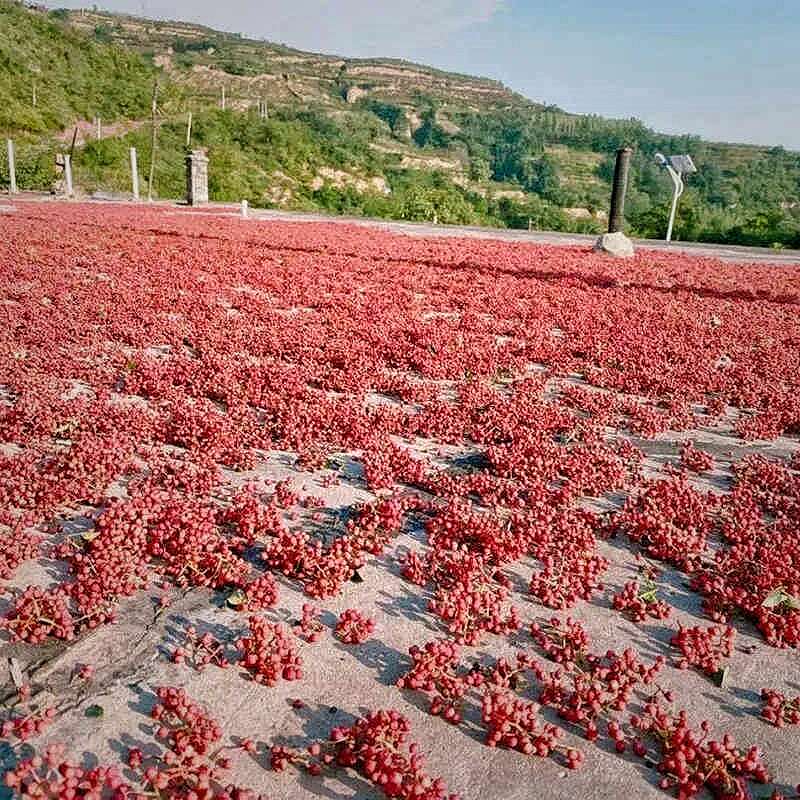 What are the characteristics of Schezwan peppercorn
Schezwan peppercorn belongs to the Rutaceae family, with thorns on the stem and relatively short thorns on the branches. It belongs to the class of dicotyledonous plants and has scalloped and transparent spots on the edges of its leaves. Flowering in summer, flowers are small, corymbose or short panicles. The fruit is red and the seeds are black. Schezwan peppercorn belongs to the fruit, contains volatile oil, and is hot and spicy. In India, Sichuan pepper is a very important condiment. In the cooking process, most of it is used to cook meat, and sometimes it is also used to make fried salt and pepper foods, such as salt and pepper peanuts, salt and pepper beans, etc. It is also often used for modulation. Important raw material for other condiments.
Effects of Schezwan peppercorn
Schezwan peppercorn has many functions. In addition to being used as a condiment, it also warms the stomach, improves gout, kills bugs, removes bacteria, disinfects and relieves itching, etc.
Schezwan peppercorn is also a great benefit for women, that is, whether it is soaking feet or soaking wine, it is very helpful for relieving some women's problems such as uterine cold and dysmenorrhea, and also has a good effect on gastrointestinal diseases such as chronic diarrhea. , For men, it is also of great help to solve diseases such as kidney cold, whether it is used to soak in water or feet, it is of great help to us. There are many uses.
If you come from India to buy Sichuan peppercorns in bulk, we will provide high quality Sichuan peppercorns. But you get what you pay for, and high quality means high price. We hope you can import high quality Sichuan peppercorns to India to enhance the quality of life of your customers.