Products
News
Scope of the Company
Tags
Contact Us
Address: Room9#2-1102 WeiDongxingfu City, Licang District, Qingdao, Shandong, China
Factory Address:YongKang Street 2,Economic Development Zone,Weifang City, Shandong, China
Tel: 0086-0532-68076582
Fax:0086-0532-68076582
Email: info@chinapepper.net
About Us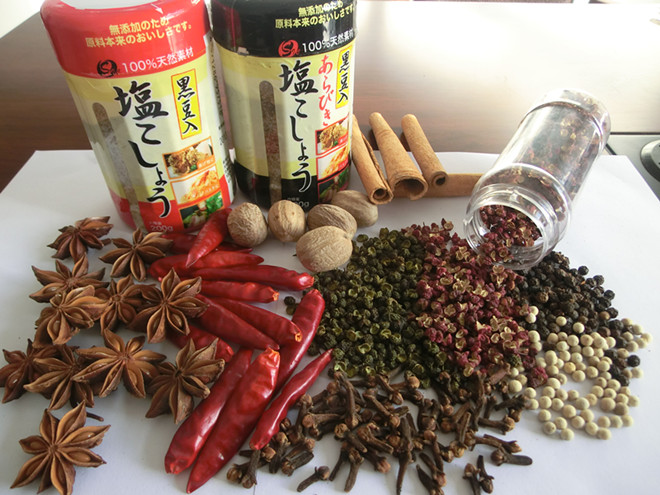 Weifang Manna Foods Co.,Ltd is a Private limited liability company which engaged in Professional spices processing and marketing, our products involves various chilli products(chilli powder,crushed chilli, chilli circle and pepper wire etc),Chinese prickly ash(Chinese prickly ash particles,zanthoxylum powder),black pepper products(black pepper particles,cracked pepper,black pepper powder, salt and pepper).
Registered in the local industrial and commercial department in 2006 August,Manna Food is not only a general taxpayer enterprise, but also a registered enterprises qualified by The State Administration for entry- exit inspection and quarantine institutions.With import & export license,Our company now can independently handle import and export commodity inspection,quarantine and tax procedures since we acquired the QS food safety certification and U.S. FDA certification.
The company processing workshop are all designed in accordance with the requirements of the national entry-exit inspection and Quarantine Bureau and the Bureau of Technical Supervision.Our equipments include the special powder machine for various seasonings,pepper processing equipment,dry cleaning machine,metal detector,powerful except magnetic machine,pepper mill,vacuum packaging equipment,automatic filling equipment stainless steel drying equipment, etc.These refined apparatus are made of stainless steel,providing a reliable guarantee for processing high-level products.
Owning to the hard work of a skilled,dedicated, and a pioneering team, our company has taken a stride on quality,grades and increasing varieties.All products exported enjoy high reputation among our clients both here and abroad.
The products mainly exported to Japan,Europe,South Korea,Southeast Asia and other countries.Food safety certification (QS) has been successfully passed, and domestic sales have also been carried out.Now we had corporated with several large, well-known enterprise at home.Refined services will also be offered to domestic clients with favorable price and excellent product quality.
Our tenet is "We do not seek to maximize the scale, just the most professional, most of the fine".Our philosophy is:Customers repuirements are always our goals that pursue unceasingly.
All staff of Weifang Tianci Food Co.,ltd are sincerely looking forward to joining hands with domestic and foreign clients in creating a brilliant career.