Szechuan Pepper:
1. Moisture: 13.5-14%.
2. Broken: 5% (max).
3. Volatile oil:1% min.
4. Flower size: 2cm up
Szechuan Pepper
1. Moisture: 13.5-14%.
2. Admixture: 0%.
3. Broken: 5% (max).
4. Volatile oil:1% min.
5. Flower size: 2cm up.
6. Natural reddish color.
7. Appearance: Well-dried, clean, no mould and no fungus.
8. Flavor: featured aroma.
9. No stem (stem less).
10. Packing: in cartons (net 10 kgs).
11. FCL capacity: 7MT in 20F container; 16 MT in 40HC FCL.
Minimum Order:1ton.
Terms of payment: T/T.
Varieties:selected grade;aniseed broken,aniseed powder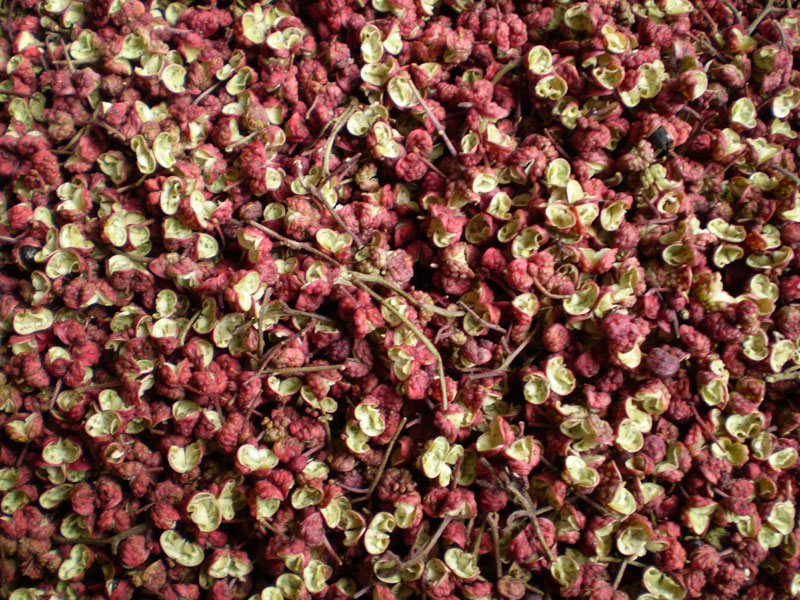 We are a local food manufacturer focus on Professional spices processing and marketing, our products involves various chilliproducts(chilli powder,crushed chilli, chilli circle and pepper wire etc),Chinese prickly ash(Chinese prickly ash particles,zanthoxylum powder),black pepper products(black pepper particles,cracked pepper,black pepper powder, salt and pepper).With 30 years experience, we are qualified to exported to Japan,Europe,South Korea,Southeast Asia and other countries.Food safety certification (QS) has been successfully passed, and domestic sales have also been carried out.